Address validation is a way to capture full addresses through a drop down either on your website or internal data tools. We can help ensure that any address you collect is identifiable and deliverable
How Does Address Validation Work?
There are two popular ways to validate an address in on a web form. They are Postcode Lookup and Address Autocomplete.
Each of these methods allow users to enter a part of their address and select a full and complete address in moments.
Postcode Lookup
Enter your postcode, find your address from the drop down and the address fields will be filled in with the completed address.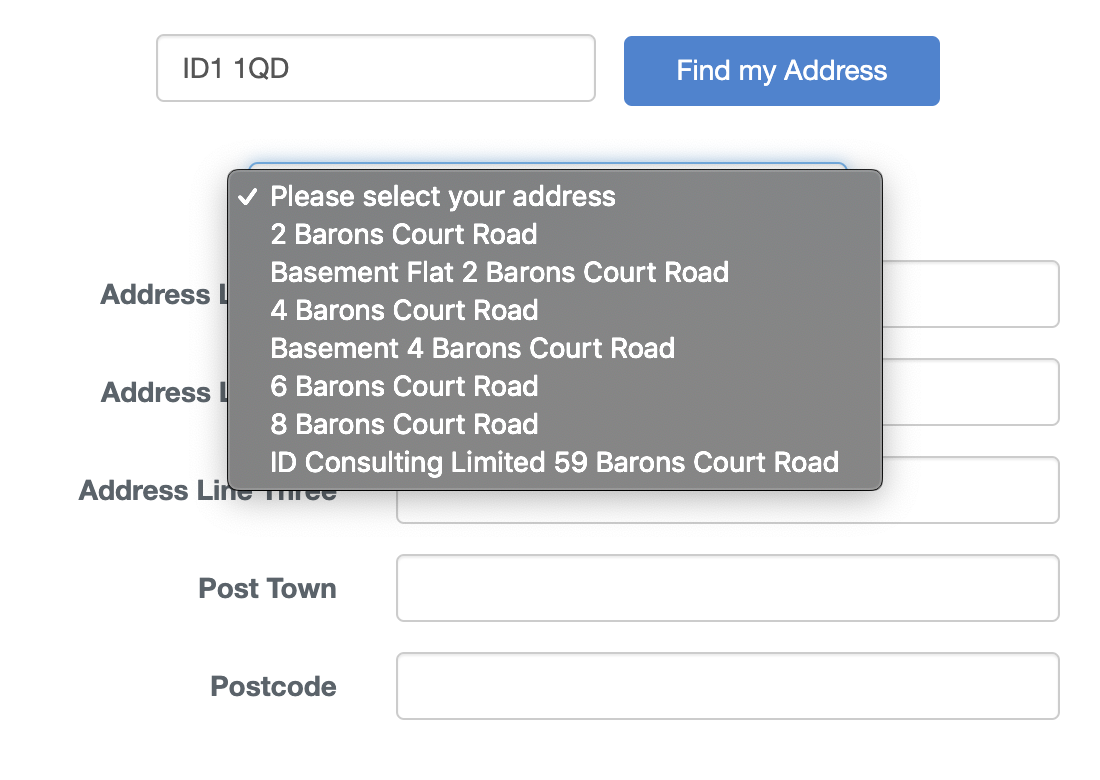 Address Finder
Start typing in any part of your address and the details will autofill in real-time.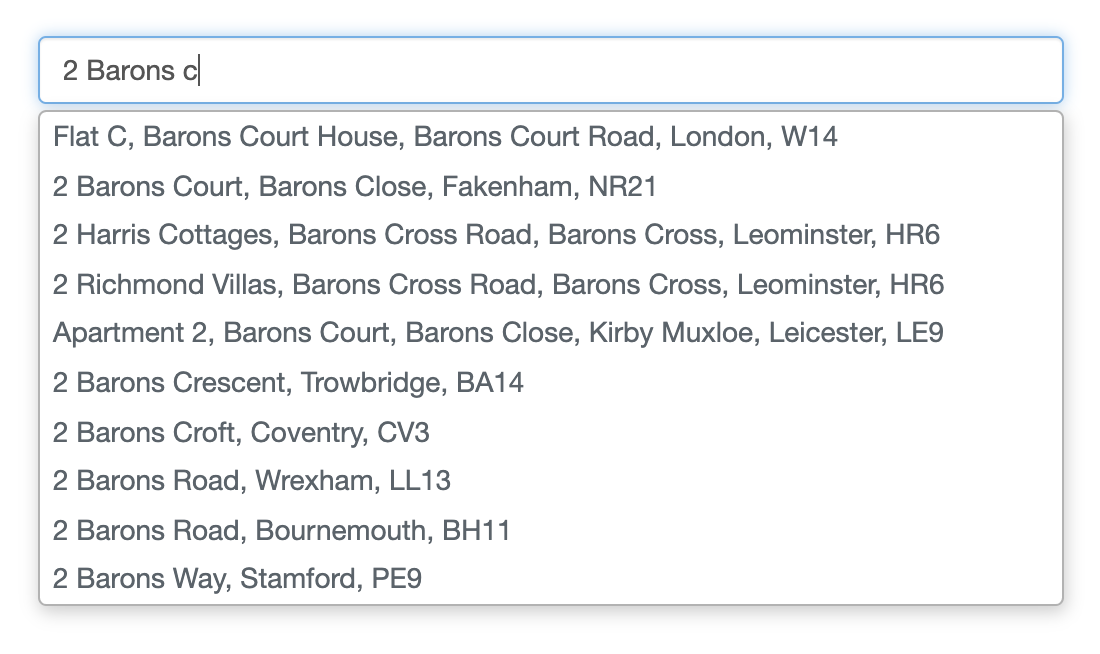 Deciding which solution to use? Read our Postcode Lookup vs Address Finder guide.
Key Benefits
Save Time and Money
Verifying customer addresses will reduce costs by avoiding failed shipments or undeliverable orders.
Accurate and Up-to-date Data
Royal Mail updates the addresses daily in their address management system, known as the Postcode Address File (PAF). There are over 1.7 million postcodes recorded in PAF and 30 million delivery points.
Improve Quality of Data
Remain consistent with your customer data by ensuring the addresses are in uniform format. Address validation systems ensure address standardisation across platforms. View more information on correctly formatted addresses recognised by Royal Mail.
Fight Fraud
Avoid fraudulent addresses and purchases by verifying accurate address data when accepting orders through your website.
Improve Staff Efficiency
You can integrate address validation software to your internal data tools and authorise your employees access. They will be able to validate addresses easily whilst on the phone with a customer, and avoid costly errors.
Customer Segmentation
By gathering correct client addresses you will be able to improve customer service and enhance targeted marketing initiatives.
Customer Satisfaction
Your customers will have a great user experience when they can complete online address forms quickly. This will help reduce your customers bounce rate and increase conversions.