Zoho CRM
Integrate UK Address Validation with Zoho CRM
Updated 13 Oct 2020
Add address validation to Zoho CRM with our Browser Extension.
Features
Adds UK address autocomplete to Zoho CRM contacts and leads on Address Line One
Allows for dynamic assignment of address fields if you have customised your Zoho address forms
Screenshots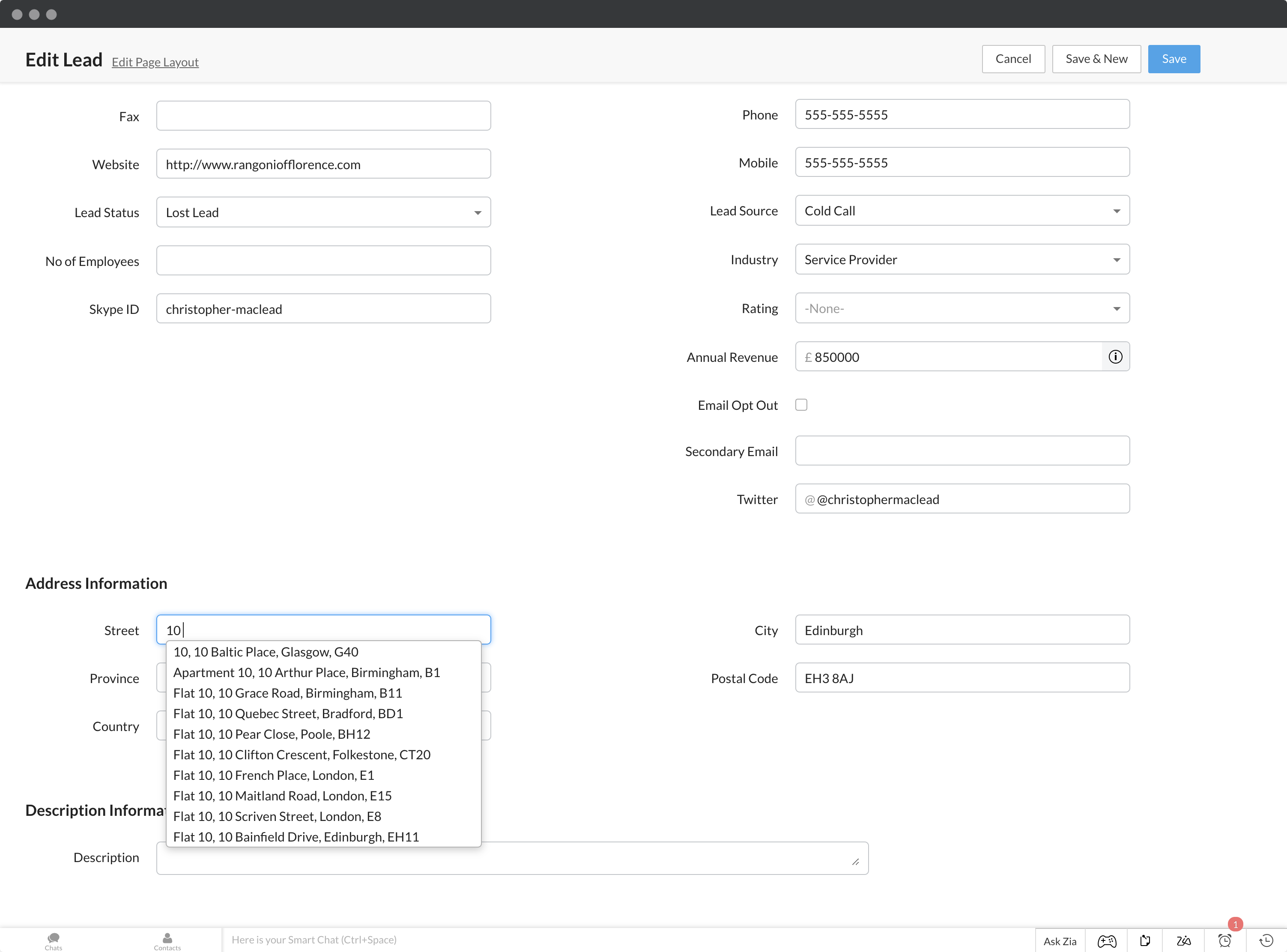 Installation
This integration uses the Ideal Postcodes Extension which can be downloaded from the Chrome or Firefox Extensions marketplaces.
See our Browser Extension guide for more information.
Configuration
Configuring Zoho CRM integration may require extra steps if you have customised your address fields.
For each new field you have created or renamed, you may need to assign an address field to it.
For instance, the default first address line for a contact is Mailing Street. You may wish to change this to Address Lines or Address Line One. In that instance youmust enter the exact field name in the Address Line One configuration box.
Similarly, the default postcode line for a contact is Mailing Zip. If you have changed this to Postcode, you must update the Postcode field to Postcode.
Address Finder will always be enabled on Address Line 1.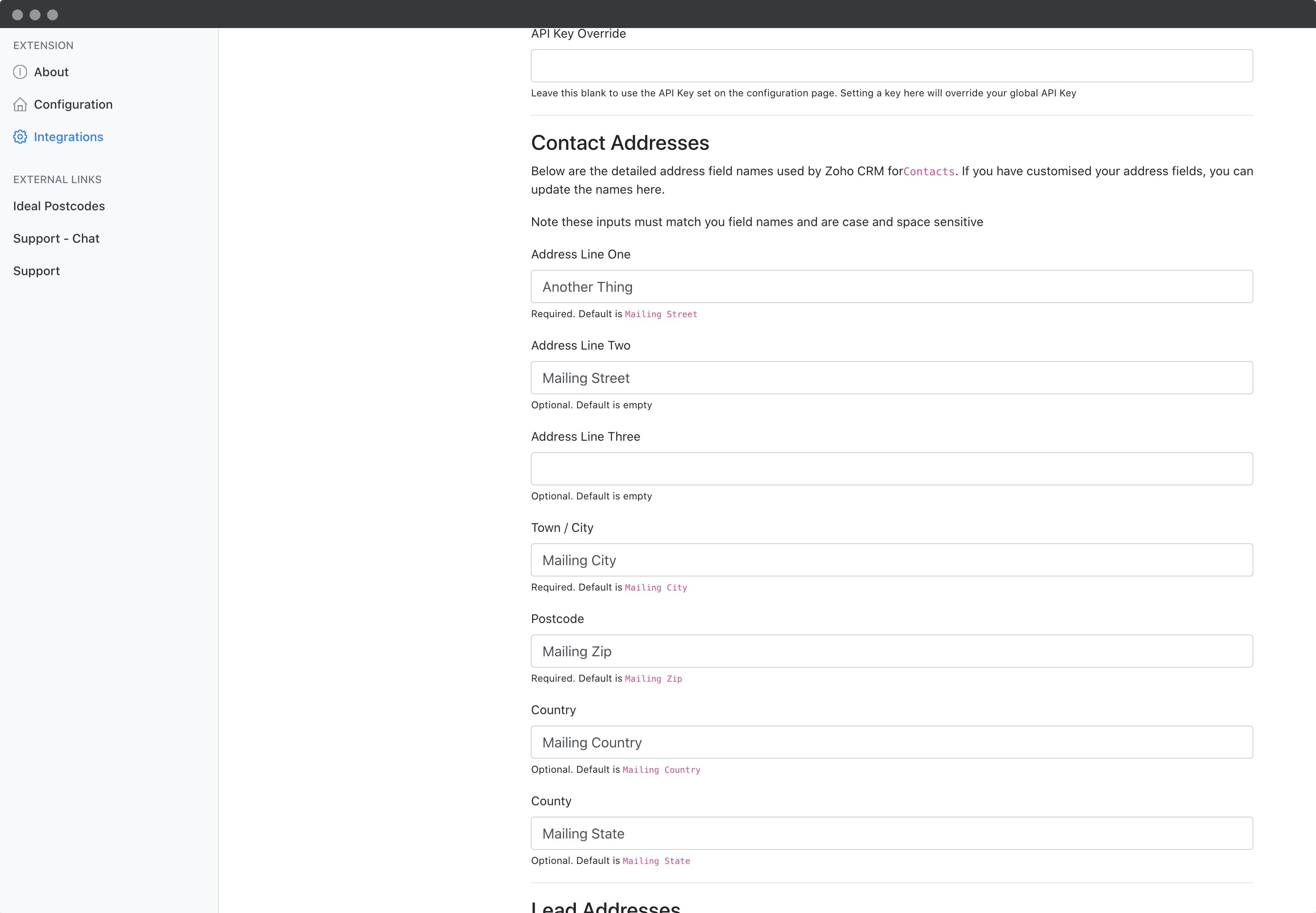 Links