Address Finder @ideal-postcodes/address-finder was released in January 2021. Documentation for the legacy Address Finder can be found here.

Find and autocomplete addresses with Address Finder
@ideal-postcodes/address-finder is a Javascript library that delivers address autocomplete (or adress typeahead) search functionality on a webpage.
This package should be consumed by a bundler or transpiler (e.g. webpack, parcel, rollup) for minification, module resolution and specific browser support.
For a pre-bundled version of address-finder (minified, transpiled, polyfilled, etc) that can immediately be dropped on a webpage, use address-finder-bundled.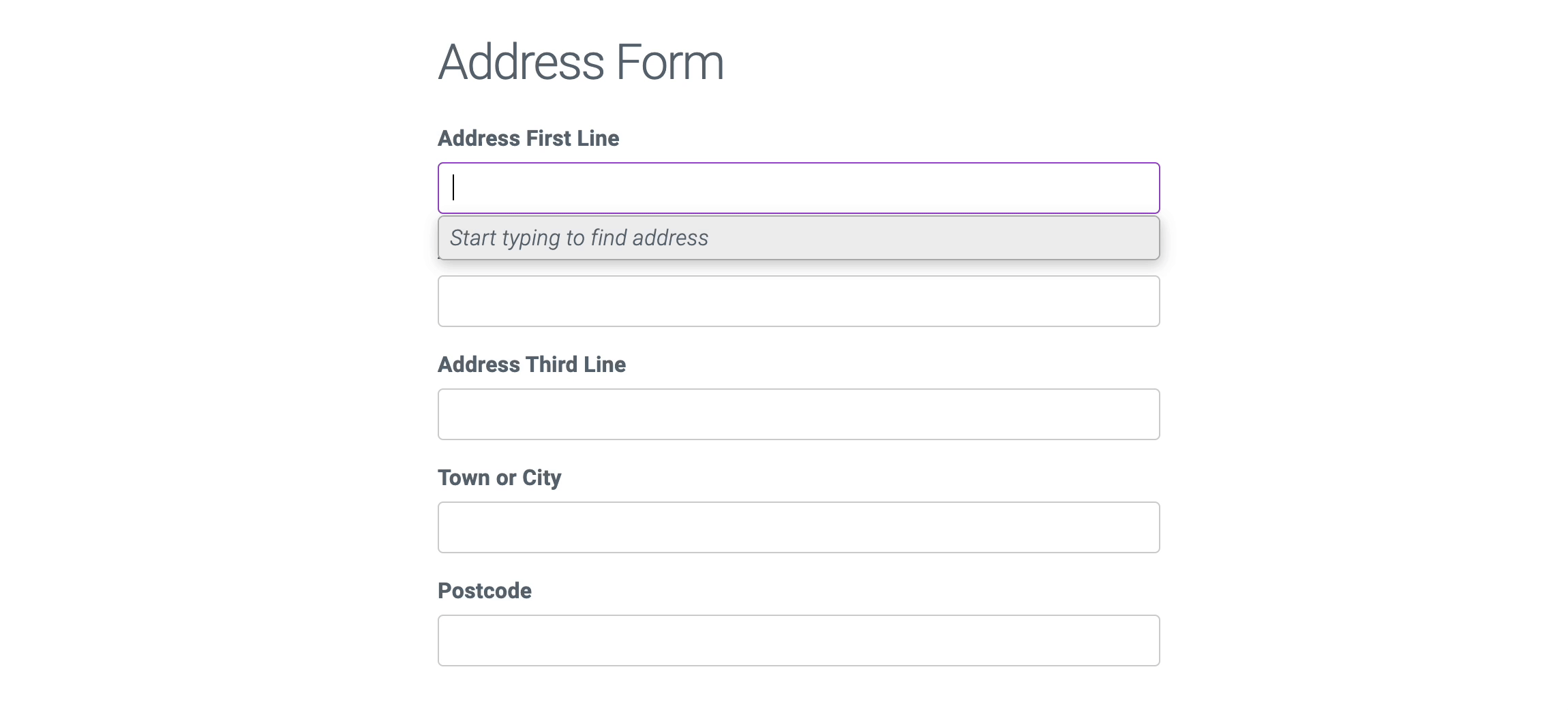 Links
Example Setup