Author
Doaa Kurdi
Updated
2022-08-22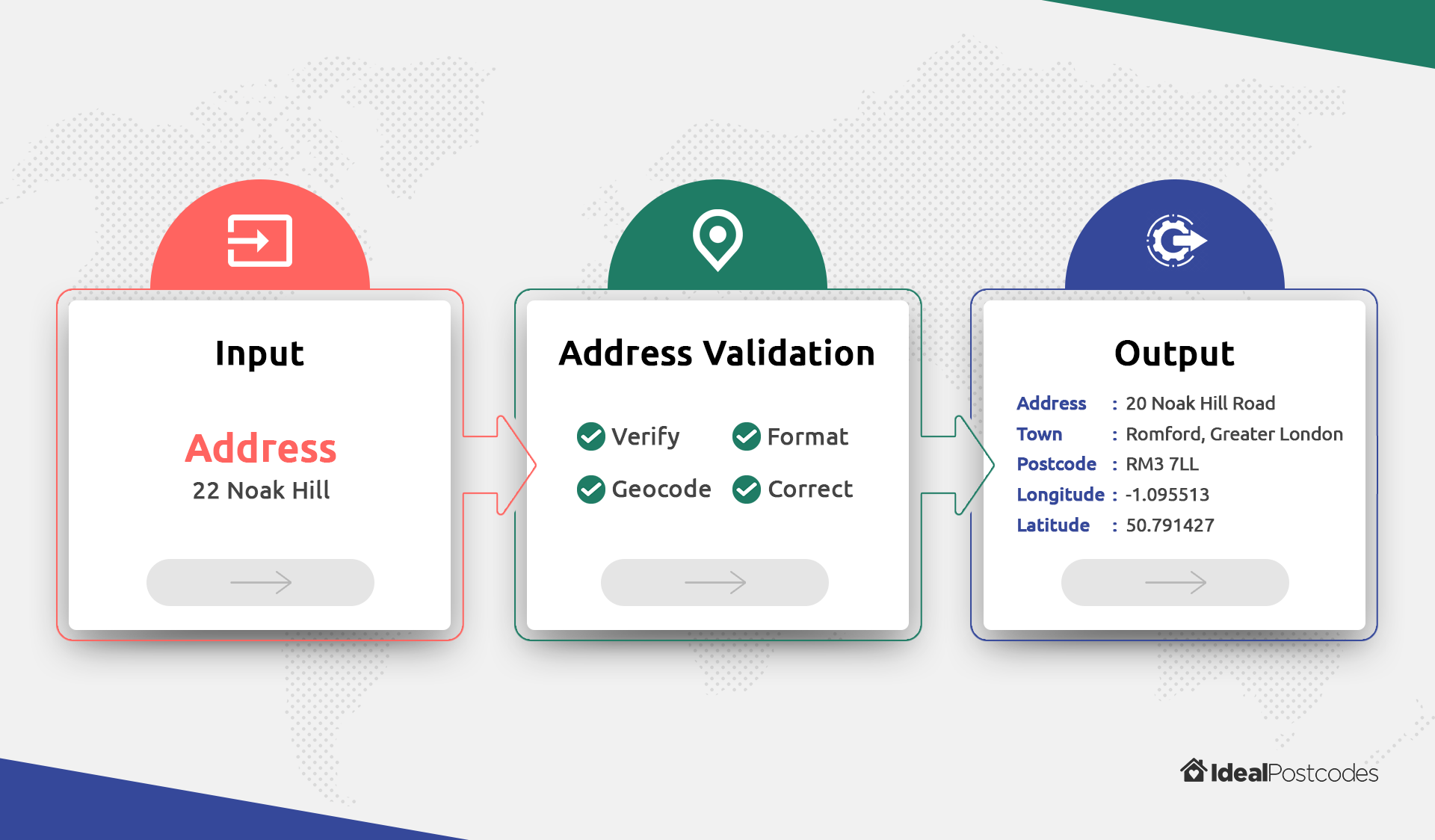 Address Validation
Address validation is the process of ensuring that an address entered by a user on a form is valid. This feature verifies addresses against the national postal address database and returns complete, accurate and up-to-date data.
There are two solutions you can integrate via our Postcode Lookup and Address Finder libraries.
Postcode Lookup
Postcode Lookup involves a quick address search using a postcode, and addresses within the postcode are displayed via a drop down menu. Once a user selects one of the address options, the form fields are populated with the complete address details.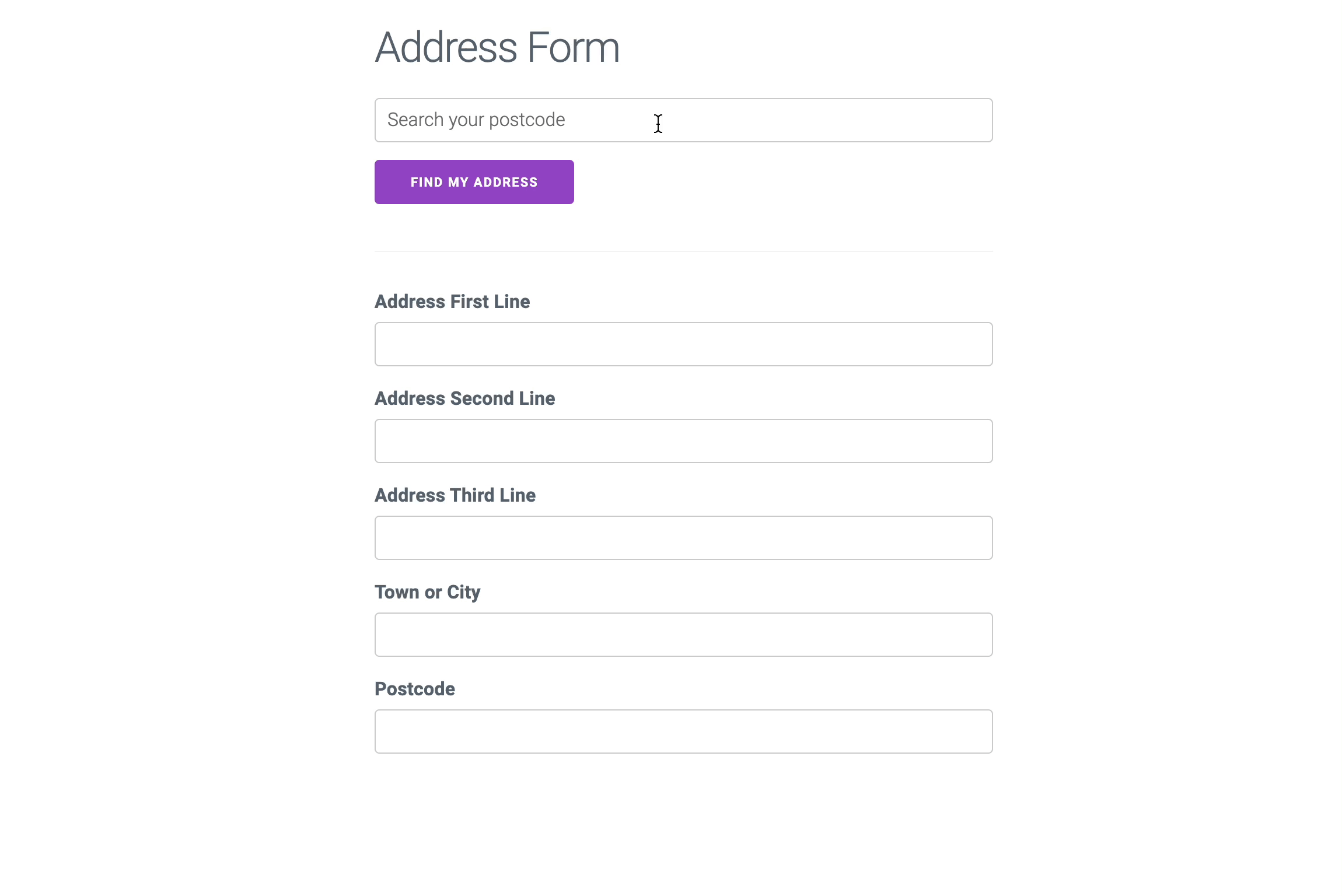 Address Finder
Address Finder is a smart search feature that corrects and completes address details as a user types. Start typing in any part of an address on a form and the details will validate and autofill in real-time.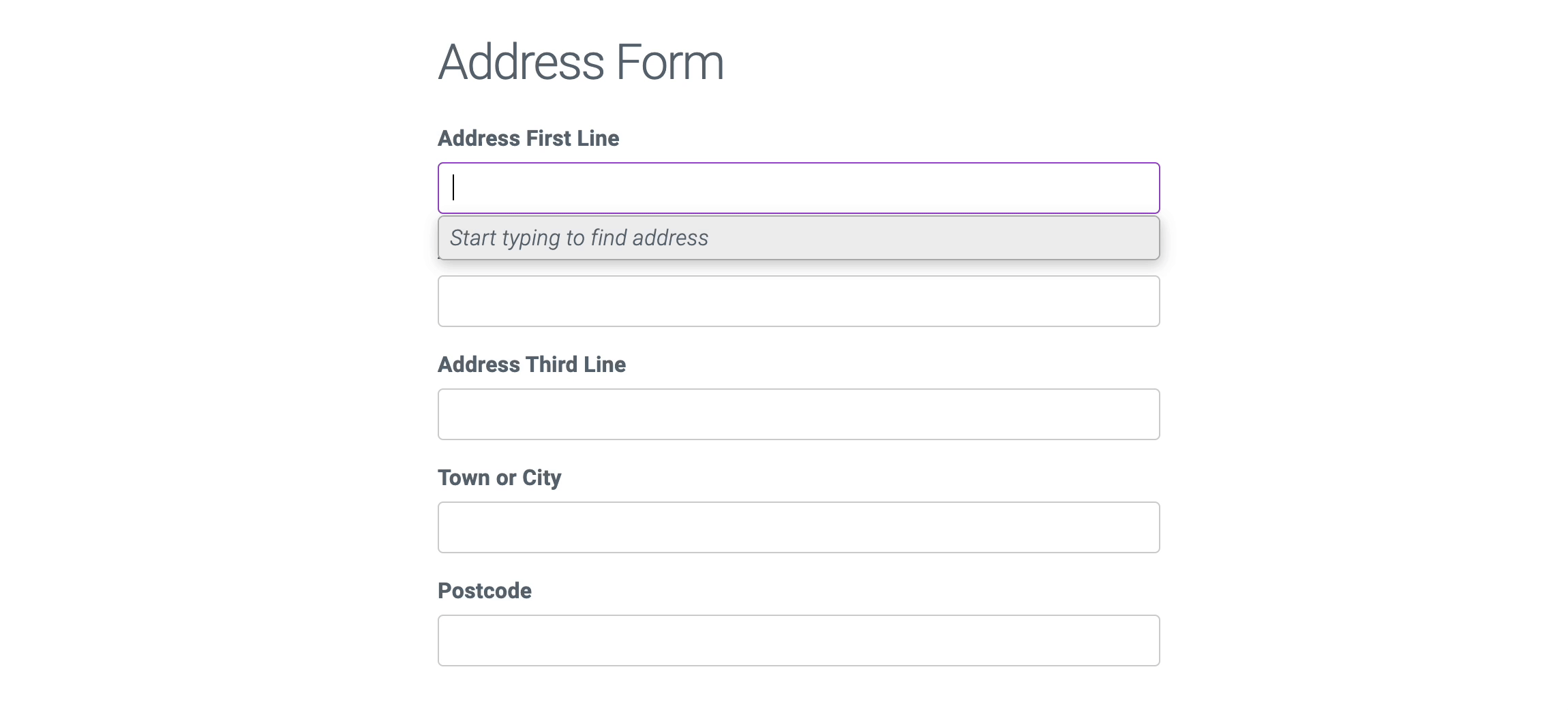 Key Benefits
Optimisation
Validating customer addresses will reduce costs by avoiding failed shipments or undeliverable orders.
Accurate and Up-to-Date Data
Royal Mail updates the addresses daily in their address management system, known as the Postcode Address File (PAF). There are over 1.7 million postcodes recorded in PAF and 30 million delivery points.
Almost a quarter of all UK addresses are made up of flats and multi resident properties, with many sharing the same front door and a single letter box. This can make it hard to know how many households are at each premise. Multiple Residence dataset consists of 700,000-800,000 properties.
Across the UK there are thousands of construction projects in progress at any one time. Not Yet Built data provides details of 500,000 properties that are in the planning and construction stage.
Access accurate rooftop geolocations and Unique Property Reference Numbers of every addressable location in Great Britain to pinpoint exact properties.
Improve Quality of Data
Remain consistent with your customer data by ensuring addresses are in a recognised format. Address validation systems ensure address standardisation across platforms. View our UK Clear Addressing repository on correctly formatted addresses recognised by Royal Mail.
You can integrate address validation software to your internal data tools and authorise your employees access. They will be able to validate addresses easily whilst on the phone with a customer, and avoid costly errors.
Customer Segmentation
Customer address data is used often in sales and marketing departments. It allows them to have a single view of where their consumers are located, which can help identify the most profitable areas. Finding locations where the target audience responds to products or services the most allows teams to personalise communications and create more effective and targeted advertisements.
Customer Satisfaction
Your customers will have a great user experience when they can complete online address forms quickly. This will help reduce your customer bounce rate and increase conversions.