Ideal Postcodes and SubscriberCRM
Integrate Postcode Lookup Into Your CRM App in a Few Simple Steps
Updated 30 Dec 2020
Ideal Postcodes are in partnership with SubscriberCRM to enhance customer address data.
SubscriberCRM is a CRM software solution offering consultancy services, training and support to businesses.
Our partnership allows users to implement address search to their CRM application. The integration is straightforward and simple. We have teamed up to support you in setting up your account and in integrating our solution.
If you already have an account with SubscriberCRM, please follow the steps below to get started.
Create an Account on Ideal Postcodes
You can set up an account with us. Once logged into your dashboard, you will be required to create an API key. This is required later to enter into your SubscriberCRM account.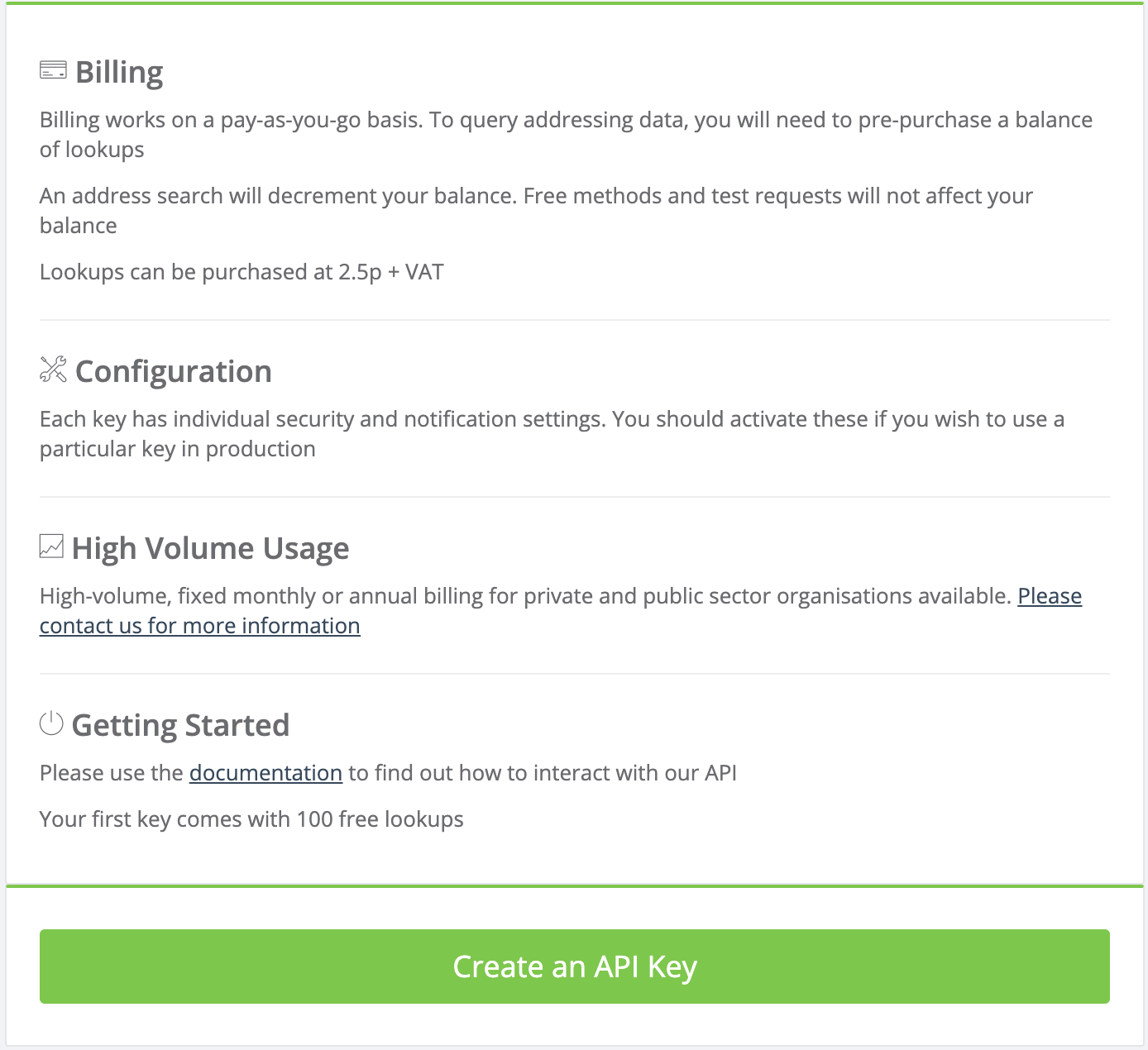 Lookups can be purchased by clicking on the Top Up button under your API Key.
Alternatively, you may automate your purchases by clicking on the Billing tab on the left sidebar on your dashboard. Here, you may add a payment method and assign it to a plan of your choice.
Our pricing plans are available on our pricing page. The number of lookups you purchase will be visible on your dashboard.
Add Your API Key to SubscriberCRM
To add your API Key to your SubscriberCRM account, log in and go to Edit > Settings > 3rdParty Integration. There is a tab labelled Address Lookup where you will need select Ideal Postcodes from the provider drop down list. Enter your API key in the corresponding box.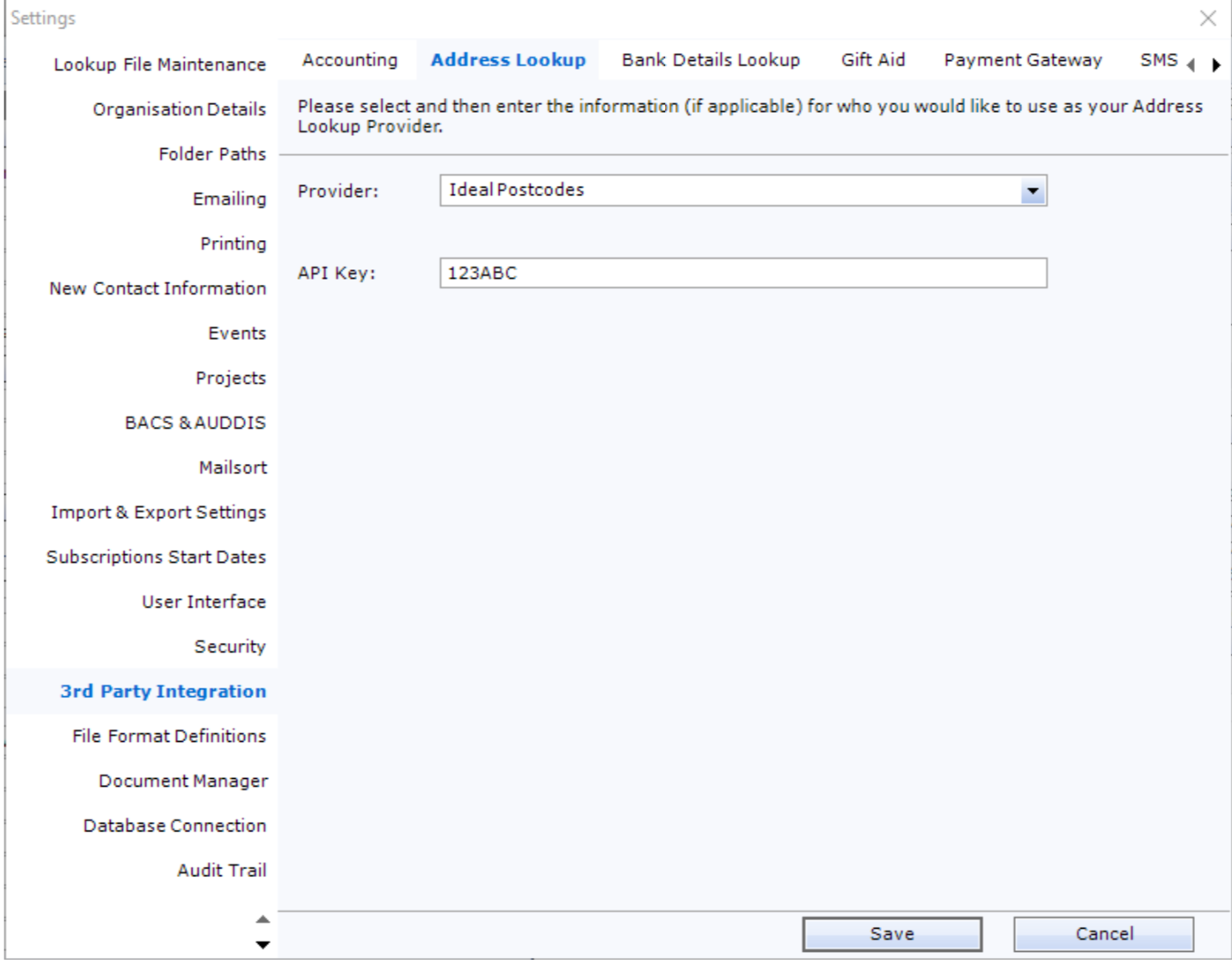 Click Save and you are ready to begin your integration. You may need to restart your SubscriberCRM account to activate your lookups.
Contact
Our teams work together to provide you with account management and technical assistance. If you have any questions, please feel free to contact us.
Ideal Postcodes
Email: support@ideal-postcodes.co.uk
Phone: 020 7112 8019
Chat: chat.ideal-postcodes.co.uk
SubscriberCRM
Email: support@subscriber.co.uk
Phone: 01375 489 820